10/08/2022 09:00 AM Central
Annie Roo
THERE IS A WOMAN OUT THERE WHO WANTS TO PLAN HER FAMILY
PART 2: IUD'S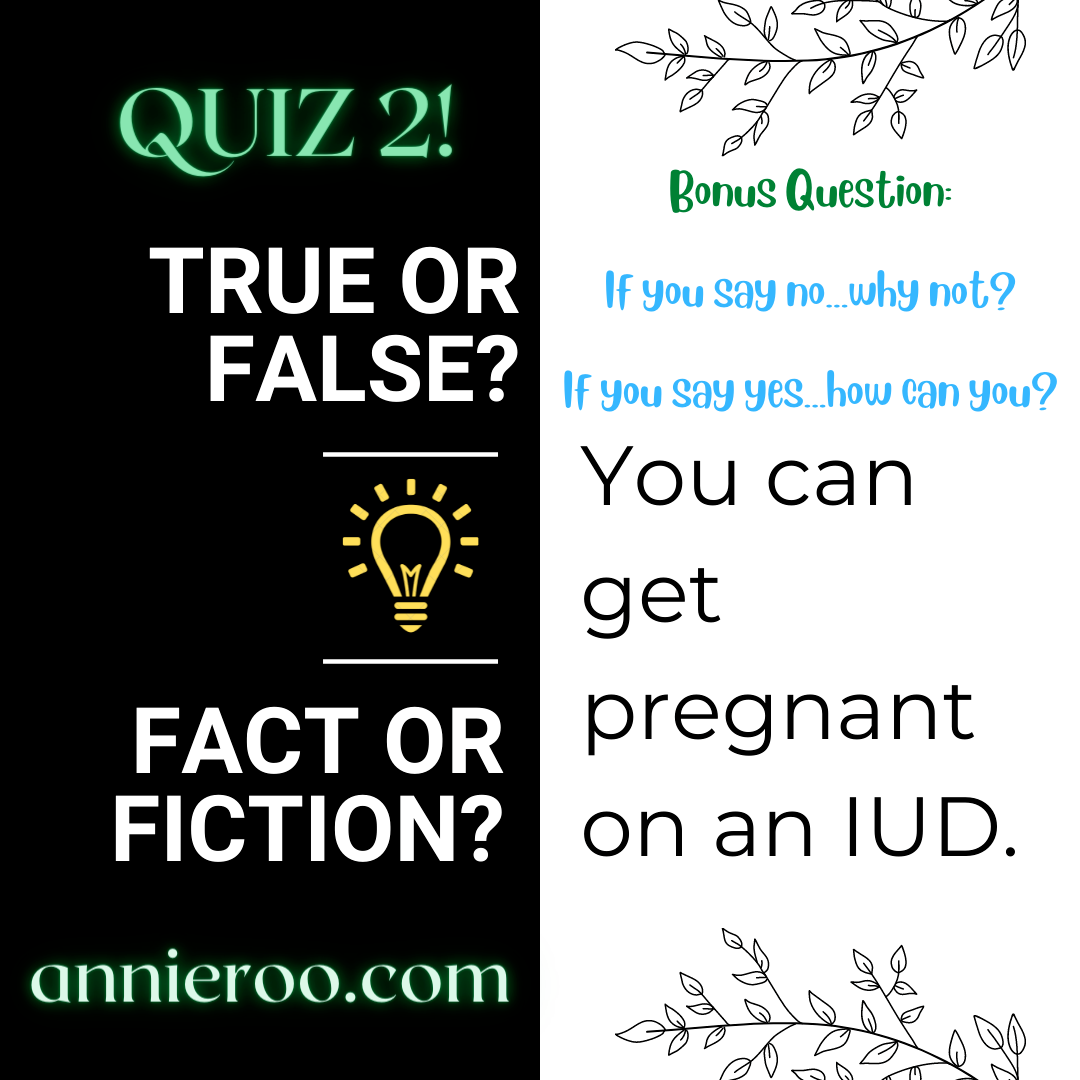 SPOILER ALERT:
You can get pregnant with an IUD inside of you. (I have a client who got pregnant with her IUD inside of her with a growing baby. It happens. It's common. It isn't one in a million. You aren't a number. YOU are a human being and this can easily happen to you every single time which can end up in the death of the baby you decide to keep.)
What's the big deal anyways?
You actually do every single time. You get pregnant. What? Every time? Yeah. Didn't your obgyn explain that to you? I always say if your doc didn't take like 6-8 hours, yeah, I said HOURS to explain how IUD's work, all the pros (like what?), and all the cons, and all the effects, not side effects....
Beautiful, you, beautiful human woman reading this...YOU don't get side effects. It's not cole flipping slaw, or a side of applesauce, a mini cup of carrot sticks, or some steamed broccoli...
Babe, these are effects. They happen. Swallow that pill for a second. Let's be real and brave.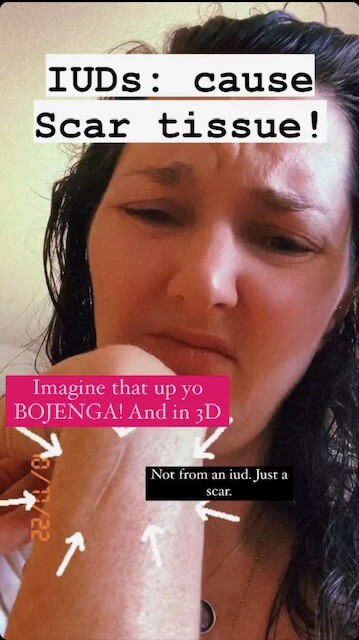 IUD's cause scar tissue. Not sometimes. All them times.
Challenge: check out some info on IUD's. Follow me on FB, IG, send me a message if you want some support detoxing from removing your IUD - because HELLLOOOOOO, you are beautiful and your body will need some love and herbal gentle guidance if you have an IUD in and you get it OUT.
I am here for you if you want a holistic doula by your side, sending you love and encouragement and also some herbal goodies in the mail to gently walk beside you as you detox the emotional, immunological, physical, and mental toxins out of your creative womb space that was held hostage by some plastic and maybe some copper and synthetic hormones.
HMU, babe. You deserve a doula. I'm a luxury you can afford..
xoxo Annie