Nov 25, 2019 04:25 AM Central
Annie Roo
bible oil, blue cypress, blue tansy, davana, geranium, grapefruit, jasmine, kaffir lime, lavandin, lemon, let go, mama, matricaria, ocotea, olive, purple, release, rose, sandalwood, spearmint, tangerine, ylang ylang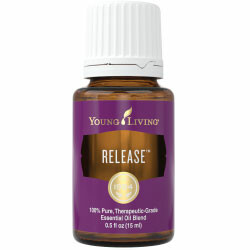 Have you been looking for a way to let go of those heavy Mama expectations pulling you down?
Grab a bottle of release and anoint your day!
Let go of those burdens and have some fun!
Release ingredients include:
Royal Hawaiian Sandalwood oil
This beautiful purple 15 mL bottle of "let go" is a floral citrus delight for any Mama.
Rose is the highest frequency oil. It's scent is aphrodisiac like, bringing balance and harmony. Did you know it takes 22 pounds of rose petals to get 5 mL of rose essential oil?
Ylang Ylang is my mommy hormone equalizer. It is also a daddy erection oil, traditionally used to cover the beds of newlyweds on their wedding night. Just sayin'! It is my super mommy self esteem booster lifting me up out of the fog.
Davana is my calm down Mama oil. This is my mostest FAVORITEST oil of 2019! It smells differently to each person and is a super bye bye angry mommy hello happy mommy oil. It is high in ketones. It is delicious and I would rub my hair, pillows, feet, arms, and dogs with it all day and night if I could. Usually a drop in my elbow cleavage does the trick.
Ocotea is the cinnamon sister oil, originating from Central and South America. Natives call it false cinnamon, canela falsa. It grows over 60' tall and 4' in diameter!
Blue tansy is a gorgeous blue color from the chamazulene it possesses. My mommy relaxer oil always helps me out.
Sandalwood is a bible oil high in sesquiterpenes which are known to stimulate the pineal gland, release melatonin, and support the immune system.
Mamas- it helps me sleep and relax, does amazing things for my skin, and smells like a dreamy smooth velvety buttery grounding luxurious peaceful nap in a bottle.
Jasmine is sultry, romantic, alluring, and the flower must be picked at night before sunrise! It is a super mommy skin supportive oil so I make sure to get it on my skin!
Mamas. Moms. Ma. Oma. Busa. Busia. GG. Nama. Grama.
Snag a bottle of Release and get it on your body and see what happens!
Right now I am feeling super thankful for YOU. YOU reading this. You, human being person, who have children or are taking care of someone no matter how old they are. Maybe you are taking care of YOU!
I want to bless you. Grab a bottle of Release and let go of your burdens. Lay them down at the cross and ask Jesus to take them off your hands.
You are loved by an Almighty God!
Mamas are strong powerful and need a break, too!
Let go of your burdens, mamas, and tend to yourself.