Mar 23, 2021 05:16 PM Central
Annie Roo
My Lord is my rock. My fortress. My deliverer. My salvation. My hiding place.
Im making this spiral optical illusion blanket.
I started making these years ago. I changed it to only do knits. No purls.
Its my fav. I can memorize it. No need for instructions. Just four stitch markers. Any type of yarn. Any amount of yarn. Make a small one and its a hat. Or pillow cover. Or lap blanket. Baby blanket. Bed blanket. Chair cover. Stool pouf cover. Even a bag!
https://knitty.com/ISSUEfall08/PATTopart.html

i love that i can make any number of rounds. I can make it solid colors or stripes or just rainbows of greens or blues. Or oranges and yellows. I have made as many as 8 in one summer!
Certain things in life are our GO TO things. Theyre safe. Theyre protective. Theyre warm emotionally. They keep us confident bc we count in them. They never fail. Theyre always perfectly dependable and turn out just how we want and need.
I love this pattern for that reason. Its my go to.
God is my go to. Hes always there. Always waiting. Like a nice ball of yarn. Waiting for me to pick it up and turn it around and feel the yarn. Think about what im going to do with it. God is patient with me.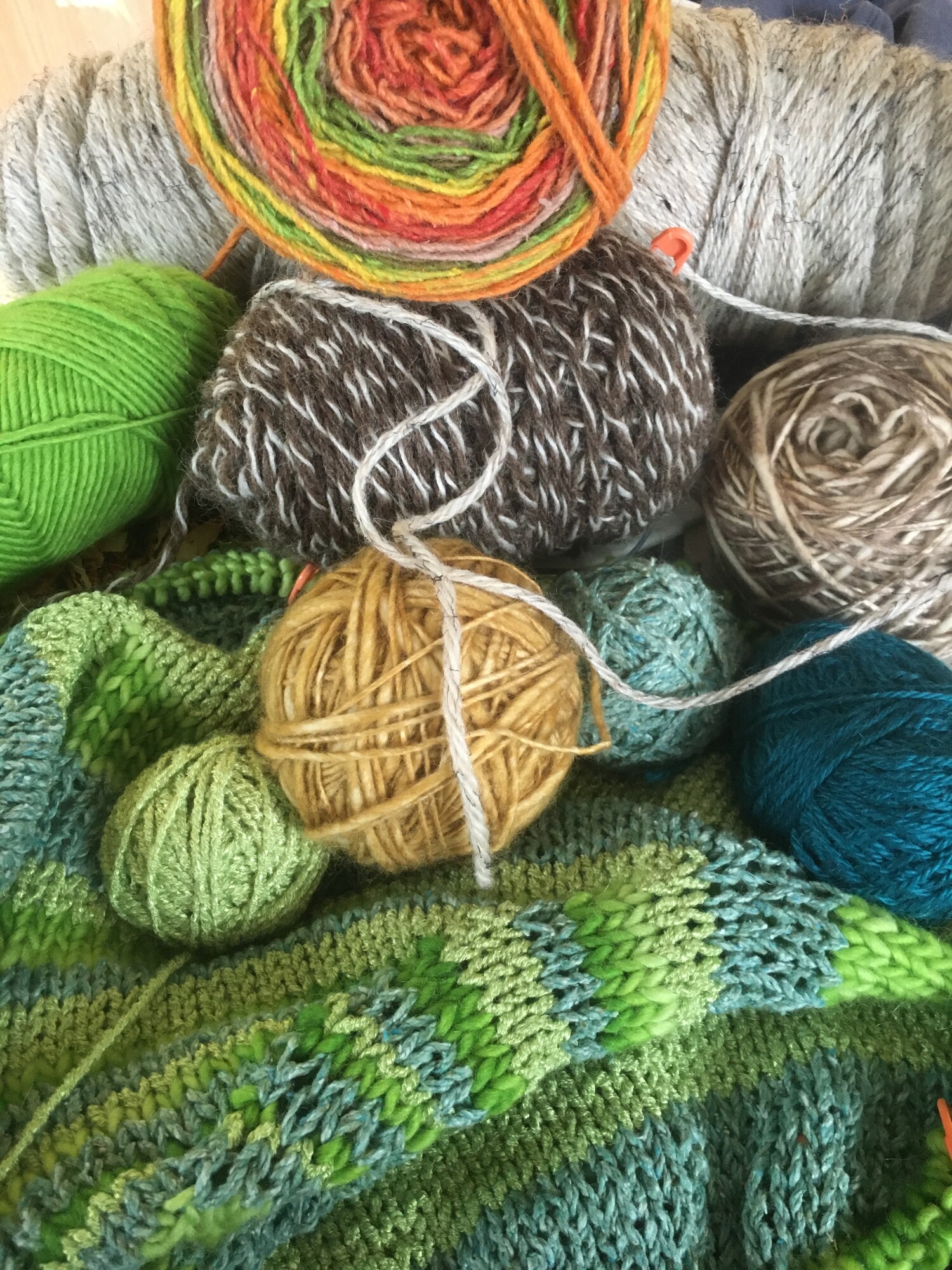 Whats your dependable go to? A recipe? A pair of shoes? Who is your always?
Who is your protector?
Whats your fav thing that you just KNOW will always work out no matter what you use? A smoothies that never fails? A soup? A friend? A sister? Brother? Your neighbor?

Maybe a dog?
God thankfully has always been here for me no matter what I have been through and always turns out tasty, beautiful, amazing, and for the best even when I dont know whats going on.
If you ever dont know whats going on, pray because God knows.
Im praying for you today.
xo annie